4 YEARS: Texas has a 4 year statute of limitations on debt collection.
Creditors can be very aggressive on debtors when seeking repayments for large debts.  Fortunately, there are laws that prevent creditors from abusing their debtors. In fact, there are tools that debtors can use to stop harassment from creditors.  One example of laws that protect debtors includes the statute of limitations on debt.
Statute Of Limitations on Debt Collections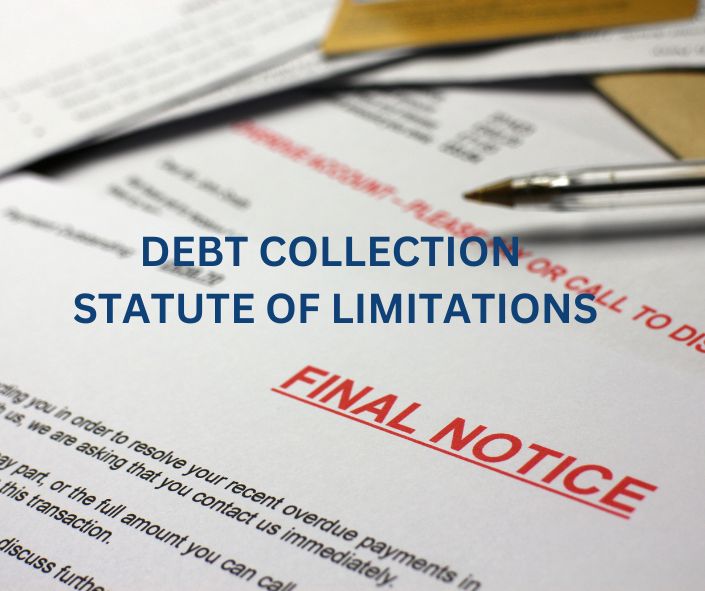 A statute of limitations sets the number of years within which a party is allowed to pursue legal action against another party.  The statute of limitation differs by state and the statute of limitations is not the same for all causes of actions.
For instance, a statute of limitations for filing a medical malpractice case is different from the one for credit card debt.
The time limit within which a person should file a lawsuit starts from the date of the injury.
So, for a personal injury, the lawsuit must be filed within two years from the date of the injury. Creditors often have about four years to file a lawsuit against a debtor that has fallen behind in making payments. That means that credit card debt has a four-year statute of limitation.
Time Barred Debts in Texas
Texas Civil Practice and Remedies Code 16.004
Sec. 16.004. FOUR-YEAR LIMITATIONS PERIOD. (a) A person must bring suit on the following actions not later than four years after the day the cause of action accrues:

(1) specific performance of a contract for the conveyance of real property;

(2) penalty or damages on the penal clause of a bond to convey real property;

(3) debt;

(4) fraud; or

(5) breach of fiduciary duty. Full statute at https://statutes.capitol.texas.gov/Docs/CP/htm/CP.16.htm#16.004
Can A Collector Pursue Your Old Debt Forever?
Your creditor or debt collector can file a lawsuit against you if you fail to repay your debt. But creditors and debt collectors are not allowed to use harassment or abuse debtors when attempting to collect what they are owed.  That means that you are protected by law from unfair debt collection practices.
While creditors are allowed to take actions to collect the debt including filing a lawsuit against a debtor, they are only allowed to take these actions against an individual debtor for four years. If the creditor fails to file a lawsuit against a debtor before the four-year statute of limitations, then the creditor loses the right to use the legal system to collect their debt.
Debt Collection Statute of Limitations FAQ
Is The Statute Of Limitations A Defense For A Debt Lawsuit?
You can use the statute of limitation as a defense but only in some cases. Remember that the statute of limitation laws only apply to filing a lawsuit, not collection efforts. That means you can only use the statute of limitations as a defense if the debtor files a lawsuit after the statute of limitations expires.
But if they file after the four years have expired and you fail to use the statute of limitations as a defense, then the court may still rule in the creditor's favor. But you also need to find out if the statute of limitations has been extended before using it as a defense.
Statute of limitations extension can happen when you begin making payments a year before the four years expire, and then you stop. The court can rule that the statute of limitations began the day you stopped making the payments. That is why you need an experienced bankruptcy lawyer to help you in a lawsuit filed against you by your creditor.