Houston Bankruptcy Lawyer
Bankruptcy attorneys in Houston, TX. We help clients with Chapter 7 Bankruptcy, Chapter 13 Bankruptcy, and other bankruptcy matters.
Are You Considering Bankruptcy in Houston?
Our law office provides no obligation consultations to all potential clients. If you are considering filing for bankruptcy, or just want to speak to an attorney to learn more about the process, then call our office for a no obligation consultation

We have helped several clients get their financial lives back on track, and we'd be happy to discuss your best options with you.
How To File For Bankruptcy In Houston Texas
How Much Does It Cost to File for Bankruptcy In Houston, TX?
The fees that each law firm charges to handle your bankruptcy case will vary. We strive to provide affordable options for each of our clients. We understand that this is already a financially challenging time for you.
Attorney fees can vary based upon:
Your lawyer's level of experience, specialization, and industry reputation.
The facts surrounding your case, and the complexity of the required legal strategy.
The amount of time and resources the law firm must devote to your case.
General Fees Specific To Texas Bankruptcy Filings
In any bankruptcy matter, you will have to pay court filing fees. The fees are separate from any attorney fees that your lawyer charges you. The current fees paid to the court for Chapter 7 bankruptcy are about $335, and approximately $310 to file for bankruptcy under Chapter 13.
Houston Bankruptcy Q&A
| | | | |
| --- | --- | --- | --- |
| Chapter 7 Bankruptcy | Qualify based on "Means Test" | Straight bankruptcy or liquidation bankruptcy | 3-5 Months |
| Chapter 11 Bankruptcy | Most often used by businesses. | Reorganization or rehabilitation bankruptcy | 6-12+ Months |
| Chapter 13 Bankruptcy | Must have "sufficient disposable income" | Adjustment of debts for people with regular income | 3-5 Years |
Full article at https://goo.gl/T0J39e
Chapter 7 Bankruptcy vs. Chapter 13 Bankruptcy
Many clients just want to walk away from their debt completely. This is the nature of a Chapter 7 bankruptcy.
Not all clients will qualify to file for a Chapter 7 bankruptcy. The bankruptcy code was updated in 2005 to state that an individual must be at or under what is known as the median or average income based on the number of dependents in their household. To determine if you qualify we must look at the last 6 months of income.
An average individual has an exemption for most if not all of their personal belongings and home. As long as your property is at or under the exempted amounts you may keep it in a Chapter 7.
If you have fallen behind on bill payments for property that you want to keep, such as a car or a home, then you will probably want to file a Chapter 13 bankruptcy.
An individual can stop a creditor from repossessing a vehicle, and from foreclosing on a home by filing a Chapter 13 bankruptcy, we may also refer you to a real estate lawyer during this time.
Chapter 13 allows an individual to catch up on their debts by repaying them over the next three to five years. Secured debts, such as a car or your home, would get priority repayment in a Chapter 13. All unsecured debt such as credit cards and medical bills may receive pennies on the dollar or be completely discharged/wiped out.
You should call our office today to speak to an Houston bankruptcy lawyer about your best options

Houston Bankruptcy Attorney
Bankruptcy Lawyer FAQ
💲 What is a $500 bankruptcy attorney?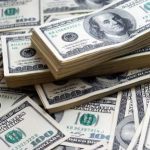 Many bankruptcy lawyers advertise zero down bankruptcy in Texas or they will advertise as a $500 bankruptcy lawyer. Unfortunately, there is a chance that this practice could be misconstrued by the reader or potential client, and we encourage you to actually call the law firm and get a price quote either over the phone or in person, instead of just relying on potentially misleading prices that are quoted in an online advertisement (many times they are written by a marketing guru, and not an actual licensed attorney). If you would like to know how much it will cost to file bankruptcy, then you should talk to a licensed attorney in your jurisdiction and never rely on number you find on the internet.
⭐⭐ Who is the best bankruptcy lawyer near me?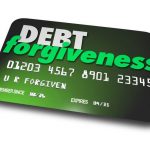 We do get calls from potential clients who want to hire the best Houston bankruptcy lawyer, or they may be looking for the most experienced bankruptcy law firm because they feel that their issue is unique or extremely complicated. There are a few factors that can help you determine whether your bankruptcy attorney is the right fit: (1) Experience...how many bankruptcies has your firm filed? (2) Board Certification...is your bankruptcy attorney Board Certified by the Texas Board of Legal Specialization? (3) Online Reviews...typically an experienced bankruptcy attorney will be reviewed by at least a few potential clients.