You are going to have to attend a 341 meeting or bankruptcy creditor's meeting if you file either a Chapter 7 or Chapter 13 Bankruptcy. People scheduled for this meeting often wonder about the questions they'll be asked. You can talk to your bankruptcy lawyer to help you prepare for the meeting.
Questions Asked At 341 Meetings
When you file for bankruptcy a trustee will be appointed to administer your case. This bankruptcy trustee will be the one tasked with asking you a series of questions about your bankruptcy petition and financial affairs.  Your creditors are free to attend the 341 meeting if they want to.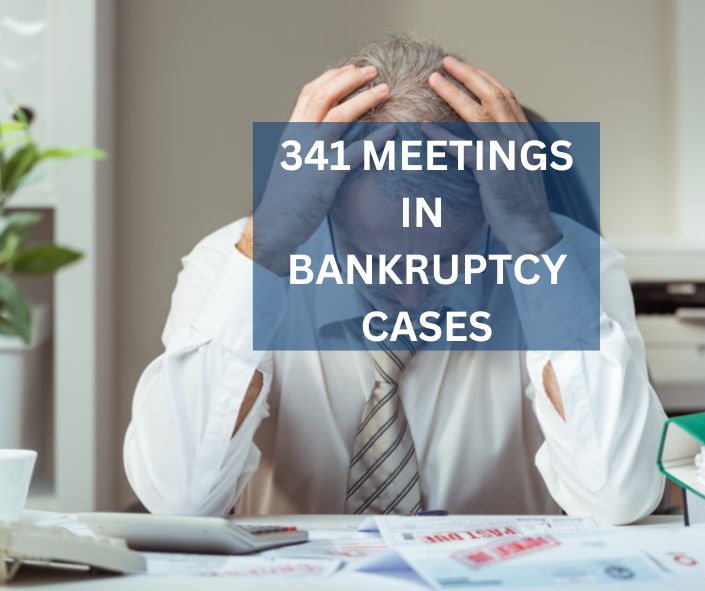 Here are the mandatory questions the bankruptcy trustee will ask at the 341 meeting:
Is the address on the petition the address you use now
Did you review and sign the bankruptcy petition, schedules, and statements before they were filed with the court?
Did you list all of your assets and debts in your bankruptcy petition?
Have you previously filed for bankruptcy? If so, when and where?
Do you own any real estate or personal property, such as a car or jewelry? If so, please provide details about those assets.
Have you sold or transferred any assets in the past year? If so, please provide details about those transactions.
Have you paid back any loans to family members or friends in the past year? If so, please provide details about those payments.
Have you filed all of your tax returns for the past few years? If not, why?
Have you been involved in any lawsuits or other legal proceedings? If so, please provide details.
Have you made any large purchases or incurred any large debts in the past year? If so, please provide details about those transactions.
Are there any errors or omissions in your bankruptcy petition, schedules, or statements that you would like to correct?
Do you have any questions or concerns about the bankruptcy process?
These are just some of the questions you will be asked. The meeting itself does not often take more than 15 minutes.
Question The Bankruptcy Trustee Might Ask
The bankruptcy trustee's mandatory questions focus mainly on your property, income, expense, and debts.  You may also have to answer questions about discrepancies in your bankruptcy forms and how different assets you own were valued.  But there are also other questions that a trustee can ask when it's appropriate but not always.  These include:
Is anyone holding property that you own?
Are there people who owe you money?
Are you involved in a lawsuit as a plaintiff?
Have you filed a lawsuit against a business or individual?
Have you invested in real estate or do you own any real estate?
Are you about to inherit some property as a result of someone's death or are you entitled to receive life insurance proceeds?
Did you pay anyone any large payments over $600 in the past year?
Have you transferred any property or given away any property within the last one-year period?
Creditors will also ask you some questions on how you are planning to handle secured debt and more.