If you're like most people who have filed for Chapter 13 bankruptcy, you're probably wondering how long the process will take. After all, no one wants to be in debt forever. The good news is that there is an end in sight. Here's a look at how long a typical Chapter 13 bankruptcy lasts, and what you can expect once it's over.
Automatic Stay Chapter 13 Bankruptcy
The automatic stay is arguably one of the most useful effects of filing for Chapter 13 bankruptcy. It gives you some breathing room as you get your financial affairs back in order and protects you from many different types of creditors.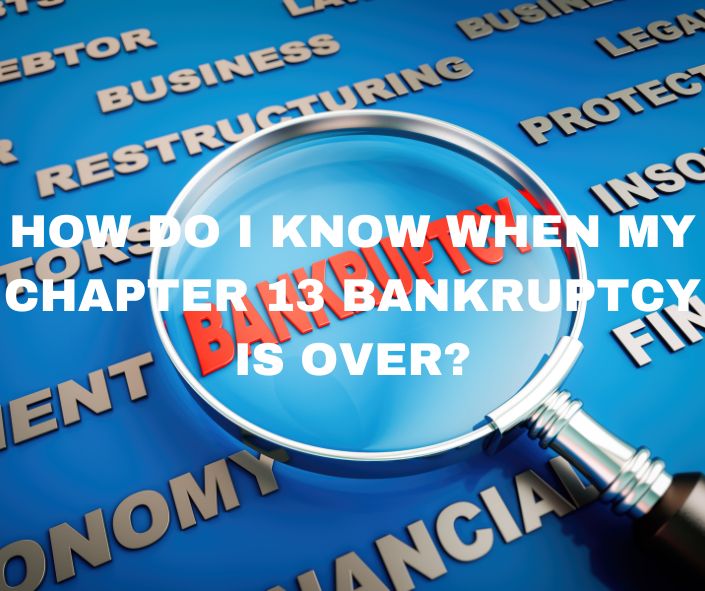 Upon the filing of your Chapter 13 bankruptcy petition, it immediately stops all phone calls and letters, lawsuits, repossessions, foreclosures, garnishments, and other collection activities related to debt that existed before you filed. One of the greatest benefits of this immediate protection is that it allows you to keep any assets such as homes or cars while reorganizing your debts over a three to five year period.
This feature provides borrowers with substantial relief when implementing a viable budget strategy going forward.
3 – 5 Year Monthly Repayment Plan
Making a commitment to adhere to a monthly payment plan can be daunting, but also incredibly relieving when one's financial future comes into focus. The repayment plan usually lasts anywhere from three to five years and is typically the best route for those struggling with debt.
The payments come out of pocket, and sticking with the repayment plan for its duration can ensure that the debts all get paid off in a timely manner. The key here is staying disciplined and committed from start to finish.
Discharging Your Chapter 13 Bankruptcy
Once you're done making your payments to the court, you're taking an important step in learning how to be financially responsible again. Filing a motion for discharge is the final action required before your case can officially be handled.
It takes patience and dedication, but if you continue following Texas Bankruptcy Law your financial future can start to look bright. There is light at the end of the tunnel – all you have to do is hold on and take that final step.
Bankruptcy Closed vs Discharged Bankruptcy
As a Texas Bankruptcy Lawyer, I am often asked the difference between "Closed" and "Discharged" bankruptcies. To put it simply, if your bankruptcy is closed, it simply means that the bankruptcy case is over. Court proceedings have concluded and all matters concerning your bankruptcy, including the repayment plan or liquidation of assets, have been completed.
A discharged bankruptcy means that the court has approved the completion of all financial obligations related to the bankruptcy and you are no longer legally responsible for them. It also indicates that creditors may no longer attempt to collect any debt obtained before filing for bankruptcy. Knowing the difference between these two-term is important as it can significantly impact your future creditworthiness and ability to get other lines of credit. Therefore, if you are considering filing for bankruptcy, it is essential to know both terms and how they apply to your specific situation.
Bankruptcy Court Approves Discharge
Release from All Debts Ch 13 Bankruptcy
Obtaining a court-approved discharge is an important step in the bankruptcy process. It means you no longer have to worry about repaying creditors for the debts included in your repayment plan.
Not only will a discharge relieve you from owing any more money, but it will also give you greater financial flexibility by allowing your credit score to rise since you can now pay off other debts without having to worry about past obligations. When the court issues your discharge, it's an important milestone that can really transform your future financial well-being.
See also…Chapter 13 vs Chapter 7
Discharge of Chapter 13 Trustee And Order Closing Case
Congratulations on finally reaching the much-anticipated endpoint in your Chapter 13 bankruptcy process! This is an important milestone as it marks the discharge of the trustee and order closing your case.
You can now begin to rebuild your financial footing, free from the previous burden of debt and other restrictions. My team and I are here to assist you in this journey, so don't hesitate to contact us with any questions or concerns you may have on your way to improving your credit score and financial stability.
Chapter 13 Bankruptcy Lawyer
Congratulations! You have officially completed your obligations under a Chapter 13 bankruptcy. It was likely a long process filled with determination and perseverance, but now you have finally reached the end of the journey. With this accomplishment, you not only get a fresh start but also the opportunity to rebuild your credit score slowly and steadily over time. I can assure you that all of the hard work will be worth it, and I wish you luck in achieving financial health.
Find Bankruptcy Attorney Near Me
If you file for Chapter 13 bankruptcy, the automatic stay will go into effect and you'll have to make monthly payments for the duration of your repayment plan. Once you've made all your required payments, you can file a motion with the court to have your case discharged.
If the court approves your discharge, you'll be released from all debts that were included in your repayment plan and can start fresh with a clean slate. Congratulations! You're now free from your Chapter 13 bankruptcy obligations.
See also…Low cost bankruptcy alternatives.
Chapter 13 Bankruptcy Discharge FAQ
When do I get my Chapter 13 refund check?
IF you have a refund coming to you, then any money that is due back to you will be returned after a Chapter 13 dismissal is issued. Contact your chapter 13 bankruptcy lawyer for more info.
How much does a Chapter 13 bankruptcy lawyer cost?
The cost of a chapter 13 lawyer will be different in each jurisdiction and also vary according to the complexity and size of your case, assets, etc. Contact your attorney for more information.
What is the Chapter 13 bankruptcy closing process?
After the court determines that all required payments were received your Ch 13 Trustee will file a certificate with the court and the closing process gets under way.
Legal Citations and References
Texas Chapter 13 Bankruptcy Courts and Procedure https://www.txs.uscourts.gov/page/chapter-13-bankruptcy-information
Title 11 U.S. Bankruptcy Code https://uscode.house.gov/browse/prelim@title11&edition=prelim
Harris County Law Library Forms & Templates https://www.harriscountylawlibrary.org/forms-and-templates