Bankruptcy and Stopping Foreclosure
There can be some confusion as to whether you need to consult with a real estate attorney or bankruptcy lawyer, but the landlord cannot throw you out just because you owe rent but a court can compel you to leave your home.  Your landlord cannot go to where you live and change the locks or throw you out because there is a legal process that has to be followed. But filing for bankruptcy does not free you from paying rent.
Random YouTube Video No Association With This Website
You will still have to stay current with rent while you are in bankruptcy. If you do not, your landlord has the right to proceed with the eviction. In a situation where you are financially incapable of paying your rent and have in turn filed for bankruptcy protection, the automatic stay will give you temporary relief.
Emergency Bankruptcy in Houston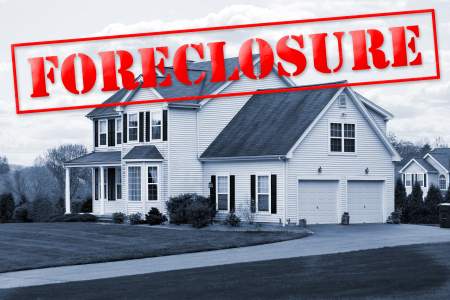 Your past due rent can be discharged in a Chapter 7 as well as in a Chapter 13 Bankruptcy. However, filing bankruptcy will make it much easier for your landlord to move forward with eviction because of new changes to bankruptcy laws.  In the recent past the automatic stay of bankruptcy would stop the eviction and buy you months of relief but not anymore.
The automatic stay prohibits the landlord from collecting past due rent including:
Entering your home to remove your property
Cutting off utilities
Sending you demand letters
Collection phone calls
Making personal visits or
Changing locks
Judgment for Possession
But if the landlord obtained a judgment for possession before you filed for bankruptcy, the automatic stay will have little or no effect on the eviction. The landlord can act like you never filed for bankruptcy if the landlord already obtained a judgment for possession before you filed. That means your landlord can start eviction proceedings even if you filed for bankruptcy.
The eviction will go on if you do not prevail in a Texas State court eviction proceeding.  Filing for bankruptcy can also not be of any help if a judgment for possession does not provide for reinstatement after past due rent or amount due has been paid in full. But if the Judgment of possession allows for the tenant to be reinstated on the lease after paying in full what is owed, then the automatic stay will remain in effect after the tenant has paid in full.
In a situation where the tenant has not won an eviction order by the time you file for bankruptcy, the bankruptcy will stop the eviction. But talk to your bankruptcy attorney (before you file) over the possibility of the landlord winning an exemption from the automatic stay.
Negotiating Settlement
If a landlord files a motion to lift the automatic stay, you as the tenant needs to respond to the motion or the court will grant the landlord's motion.  The court will schedule a hearing for the motion if you file a response. The tenant and the landlord can use this opportunity to negotiate a favorable settlement.  For example, they could agree to a plan that will allow the tenant to catch up on past due rent to avoid the complications of eviction.